Other Stuff
We don't just fit tyres expertly, but we do other stuff too!
Custom motorcycles - ever thought of building an up to date super cafe racer from a 1983 Honda CX-500? That's exactly what we are doing currently:
From This: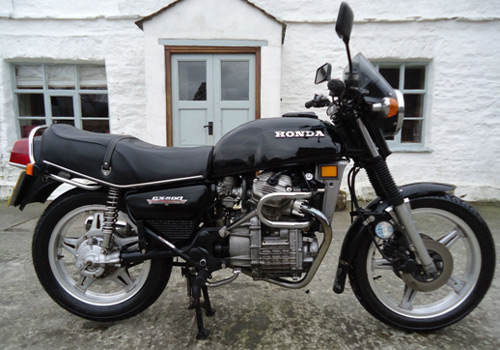 To This: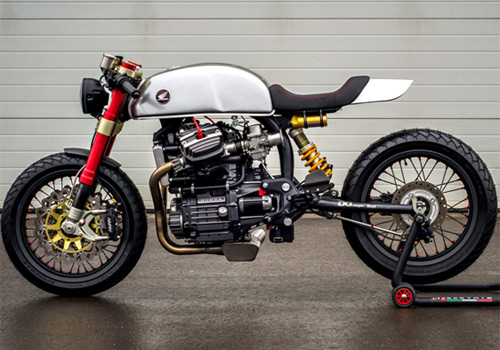 This is a Triumph T100 we completed last summer: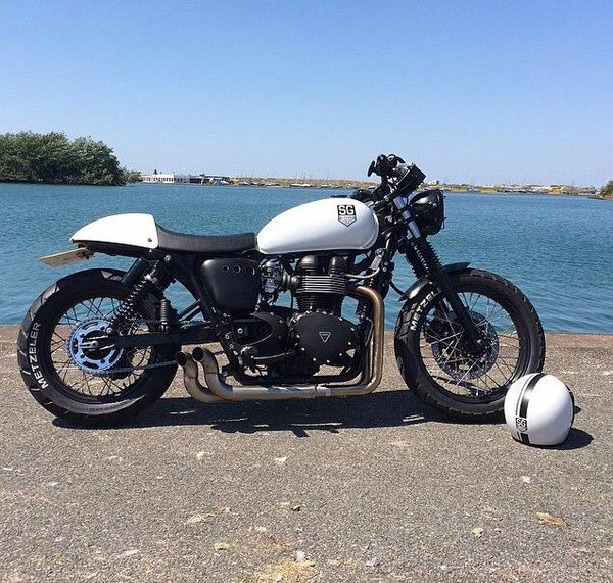 We fit motorcycle tyres and we can check over and renew your bike's MoT for you too.
What about enhancing the look of your car with AlloyGators?

These hard plastic rim protectors enhance the look of your alloy wheels whilst helping to protect them from kerb and pothole damage. They can also disguise previous rim edge damage too and are really good value for money.